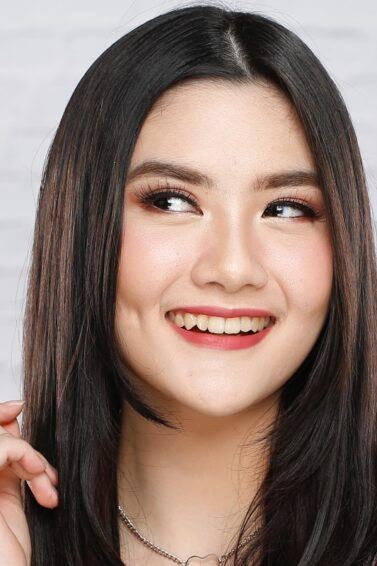 How to Get Shiny Hair: 12 Tips for Pinays
If you're always dealing with dull, frizzy, and lifeless locks, this is for you. We teach you how to get shiny with a few hair tricks.
Shiny hair is often a sign of healthy hair. When your hair looks lustrous, it's an indication that the surface is smooth, the strands are moisturized, and white flakes are nowhere to be found. Shiny hair is often associated with beautiful hair, that's why it's a dream for many.
If your hair isn't as shiny as you'd like it to be, don't worry. All it takes is some consistency as you incorporate a few easy tips into your hair care regimen. Read on to discover how you can get shiny hair, because it's your time to shine, girl!
Tips and Tricks to Help You Get Shiny Hair
1. Use a hair serum to get shiny hair.
A quick way to transform dry-looking and frizzy hair is by applying a hair serum like TRESemmé Keratin Smooth Anti-Frizz Shine Serum. It has keratin and marula oil, giving your hair five benefits in one system. It calms frizz, adds shine, detangles knots, makes hair soft, and tames flyaways.
To use, just dispense a pump of this hair serum onto your palm, rub your palms together, and apply from the mid-lengths of your hair down to the tips. Because of its non-greasy formula, you achieve silky and smooth hair that's full of movement.
2. Repair hair damage.
When your hair is damaged because of frequent styling, use of heated tools, or chemical treatments, it ends up looking extremely dry and dull. Nurse it back to its healthy-looking state with the help of a hair repair conditioner like Dove Keratin Repair 1 Minute Serum Conditioner. It has keratin-infused serum capsules that go deep into your strands to help your hair regenerate from within. It repairs visible signs of damage and leaves your hair recovered, beautiful, and resilient in just one minute.
3. Evaluate your current wash-and-care system.
You might not realize this, but something as simple as your shampoo and conditioner can have an impact on how your hair looks and feels. Some people wash their hair every other day because they're worried that the shampoo they use will strip off their hair's natural oils and leave their hair dry and dull.
While it's true that shampoos have surfactants that may remove your hair's natural oils during the cleansing process, there are shampoos that deposit invisible films on your hair for lubrication. These films help make your hair manageable, smooth, and shiny. So, even if you wash your hair every day, as long as you use a shampoo that fits your hair type and needs, you don't have anything to worry about.
Editor's tip: Use TRESemmé Keratin Smooth KERA10 Shampoo, which gives your hair 10 salon benefits in one wash. These include making your hair smooth, soft, and shiny, an anti-frizz and anti-humidity formulation, taming flyaways, and providing heat protection, among others. For best results, don't forget to follow it up with TRESemmé Keratin Smooth KERA10 Serum Conditioner for added moisture and nourishment. 
4. Rinse your hair with cold water.
Shiny hair at home starts with a shower and this is not the first time you've heard this. But, rinsing your hair with cold water after your shower makes a dramatic difference to the appearance of your hair. Rinsing your hair with cold water helps seal and close your cuticles locking in all the moisture and shine after your wash.
5. Nourish your locks.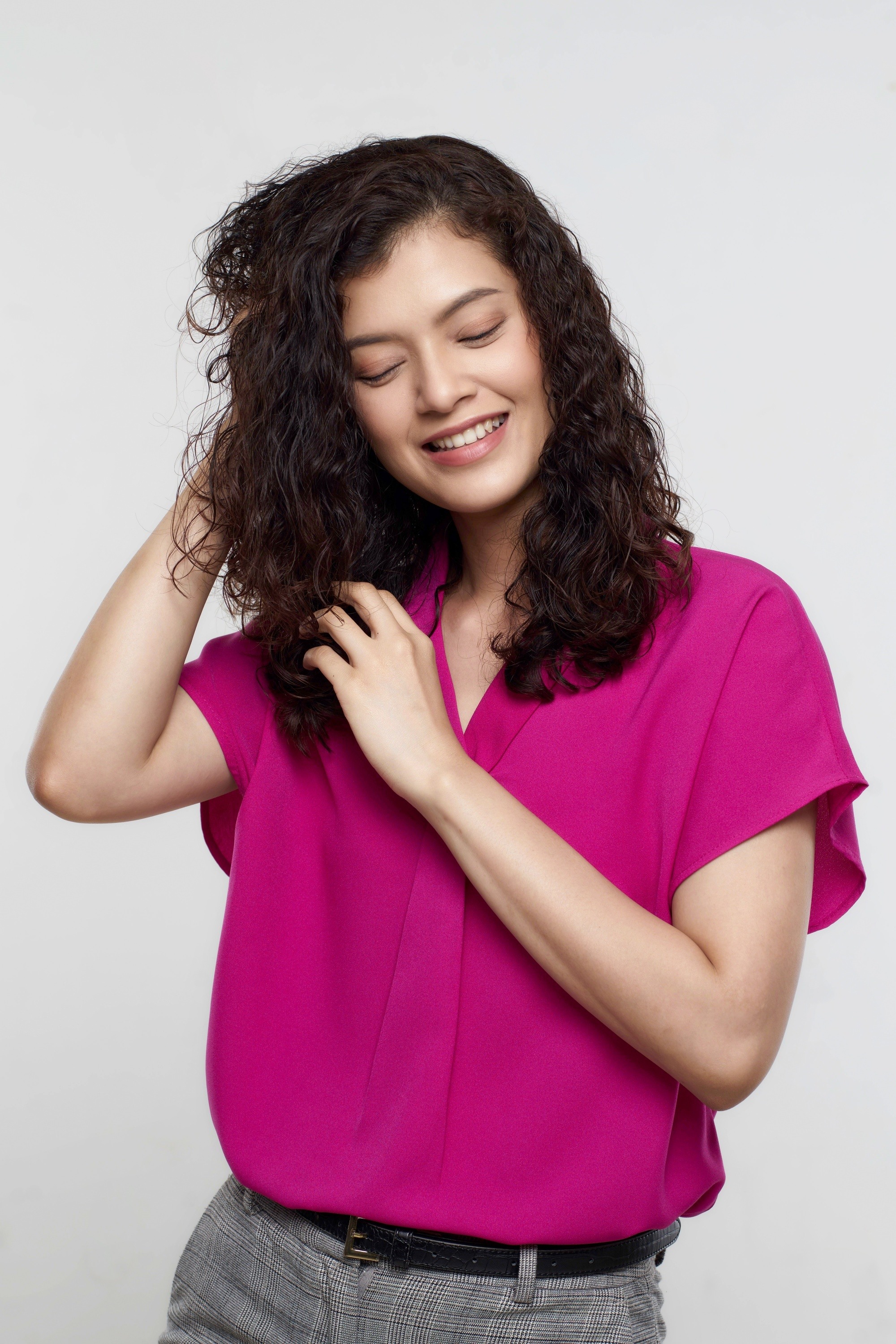 If your hair looks dull, revive it by introducing a weekly hair mask into your regimen. Masks can provide your damaged tresses with some much-needed hydration and moisture to help improve your hair's health.
Editor's tip: Pamper your hair with Cream Silk Triple Keratin Rescue Ultimate Straight Treatment Crème at least once a week to tame frizz, restore shine to dull hair, and revive your hair from intense damage. 
6. Snip those split ends.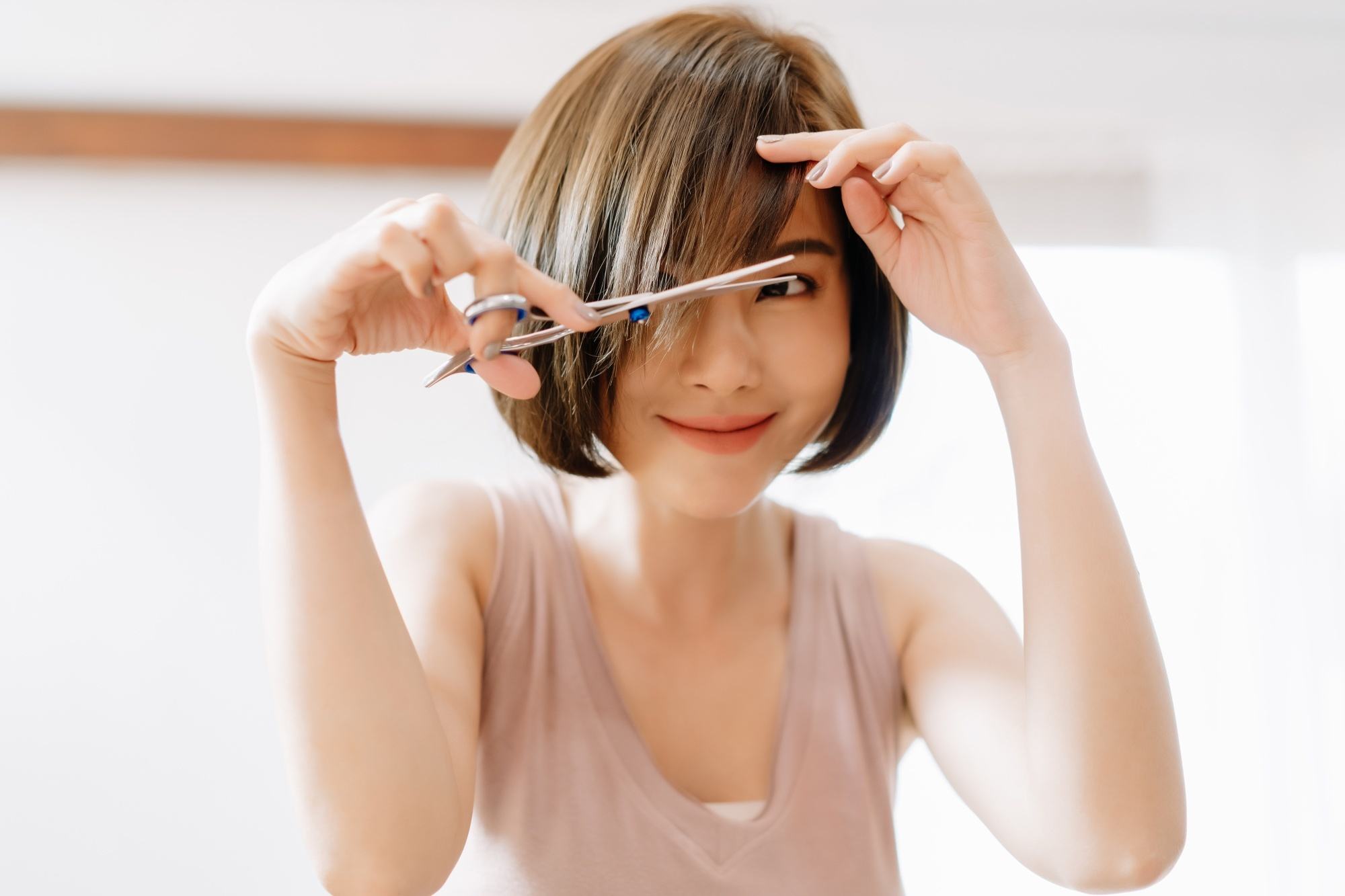 No matter how you spin it, split ends will never look attractive. To begin your quest for shiny looks, you'll need to get rid of those dead ends. If you're scared to lose length, consider snipping just an inch or two. You'll be amazed at how this simple technique can refresh your look.
7. Protect your hair from the sun.
The harsh rays of the sun can cause your hair to get discolored, which is a phenomenon called photoyellowing. To prevent this, wear a hat or use an umbrella when going out to protect your hair (and your skin!) from the harsh rays of the sun. You can also wear a bandana to cover your hair with.
8. Pamper your hair with coconut oil.
Coconut oil is a traditional Filipino remedy for just about anything, including your hair. It contains lauric acid, which helps bind the proteins in your hair better. This treatment will not only make your hair shiny but also deeply moisturize it. And because coconut oil lubricates your strands, it helps reduce friction so your hair is less likely to break and get damaged. There's no wonder why coconut oil is one of the most popular hair treatments. And it's also easy to apply. Simply use your fingers and gently massage some oil to your scalp all the way until your ends.
Editors Tip: No time for a coconut oil mask? Try Cream Silk Rich Organic Powerfusion Rich Moisture Ultra Conditioner. It has shea butter and coconut oil that are known to moisturize hair. It also has different flora oils and extracts that help soften, smoothen, and nourish hair. 
9. Use a smooth pillowcase.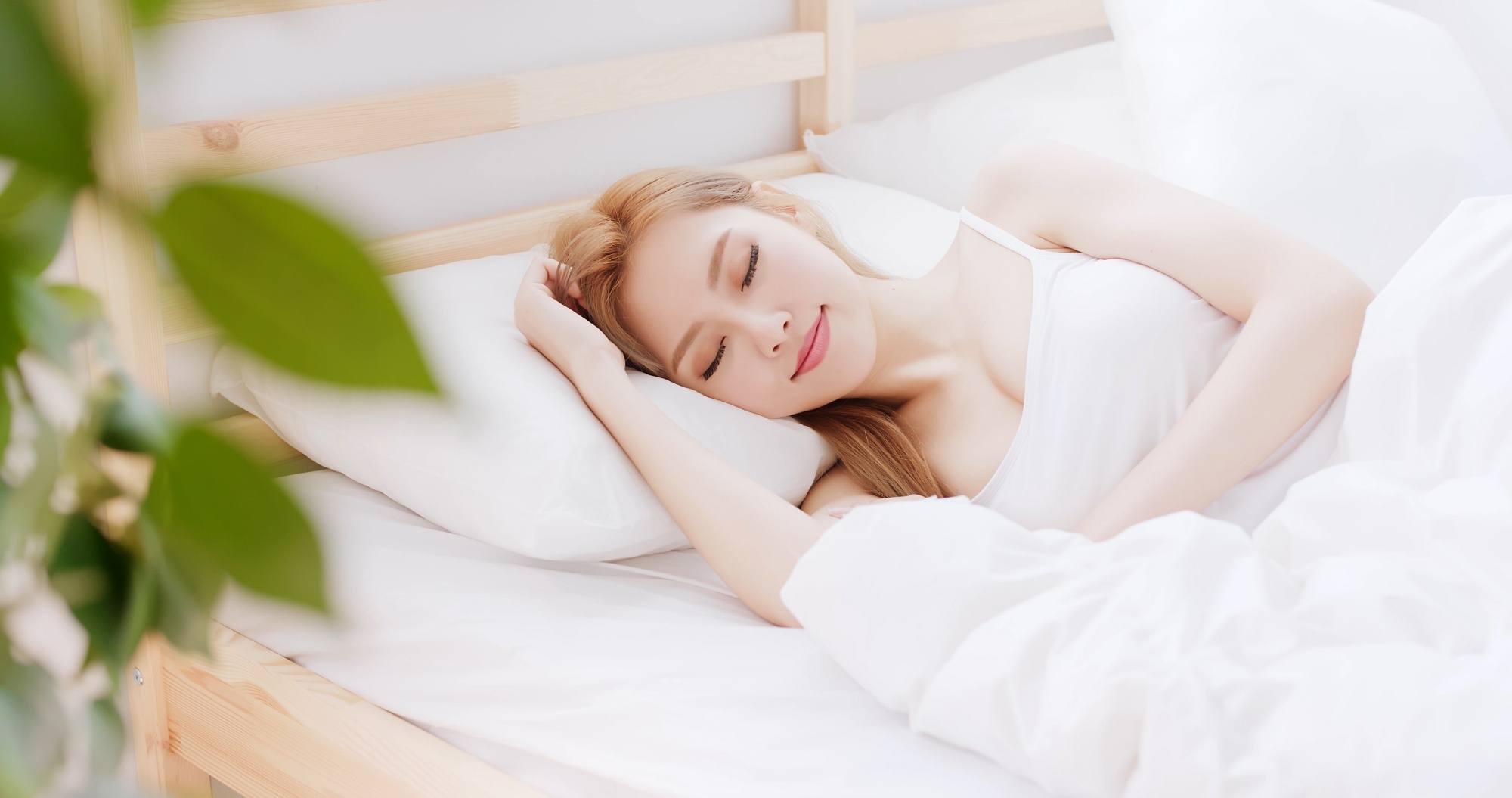 One of the best things you can do for your hair is to protect it from the friction from your pillowcase while you sleep. You can either wrap your hair in a silk or satin scarf before sleeping or use in a silk or satin pillowcase. With reduced friction, your hair is also protected from breakage and hair fall.
10. Eat a healthy, well-balanced diet.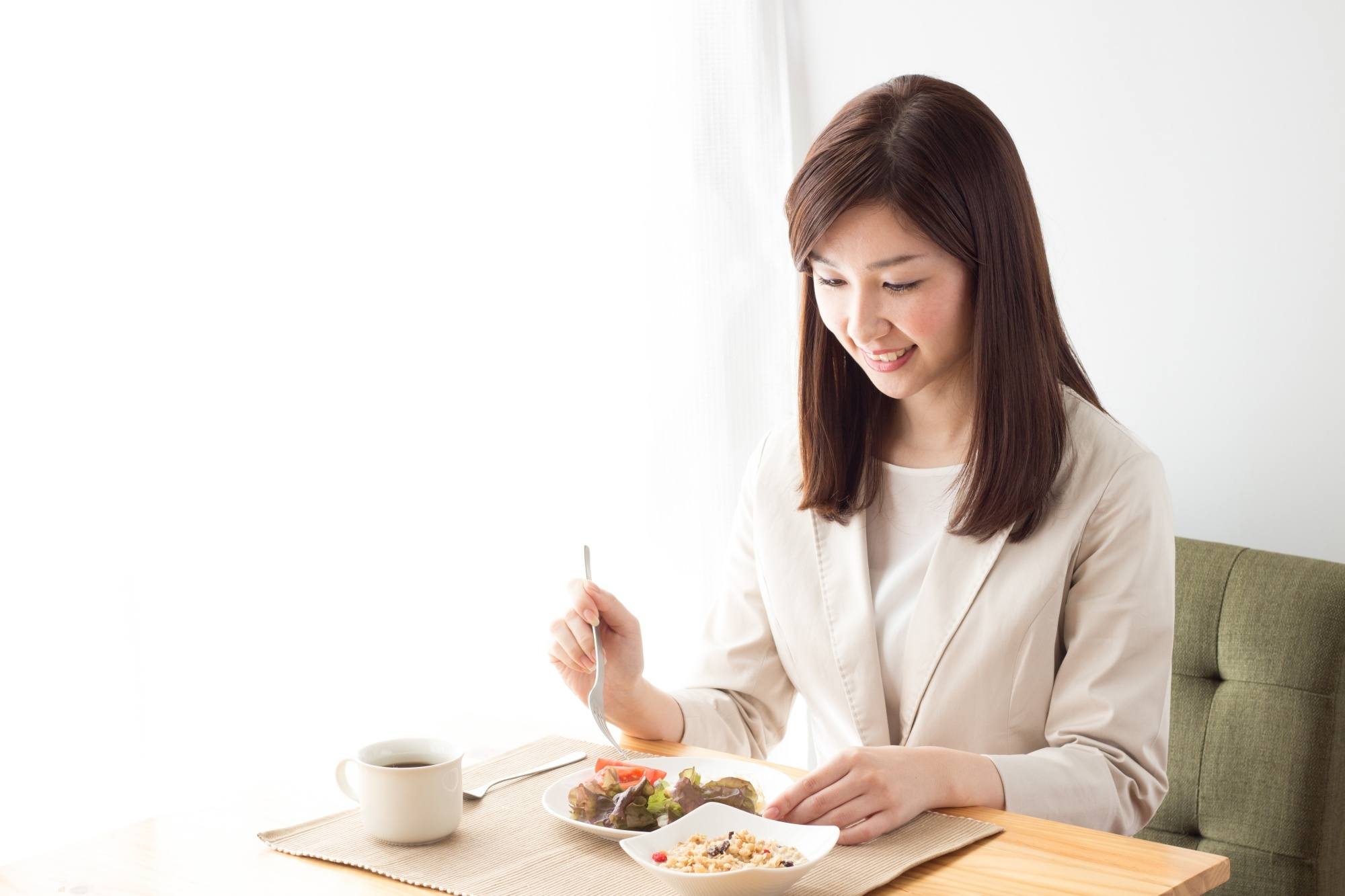 Nutrition also plays a role in the state of your hair. Eating protein-rich foods like eggs and white and red meats can help in the growth of strong and healthy hair. Also, consider adding Omega 3 in your diet, because a lack of this fatty acid can make your hair dry and brittle. Fish like salmon and mackerel are rich in Omega 3, as well as walnuts, chia seeds, and avocados.
11. Let your hair down once in a while.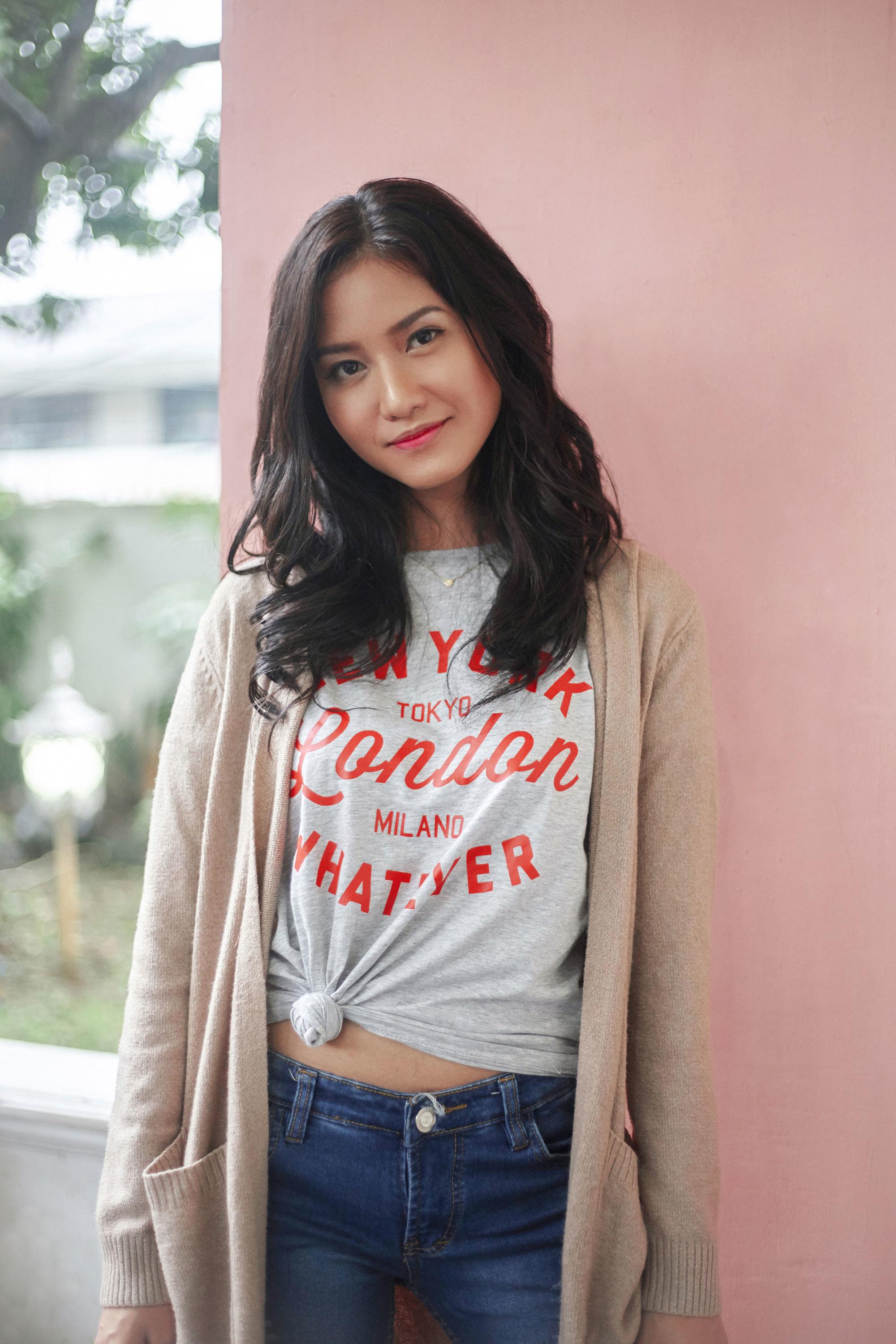 Trying out different hairstyles is fun and exciting, but over time, the pulling and tugging from the elastic bands and the friction from your brush can damage the hair cuticles and cause dullness and brittleness. While buns, braids, and ponytails are pretty and practical hairstyles, make sure to leave your hair down or go for loose hairstyles every now and then to give your hair a break from tension and stress.
12. Deep-cleanse your hair and scalp.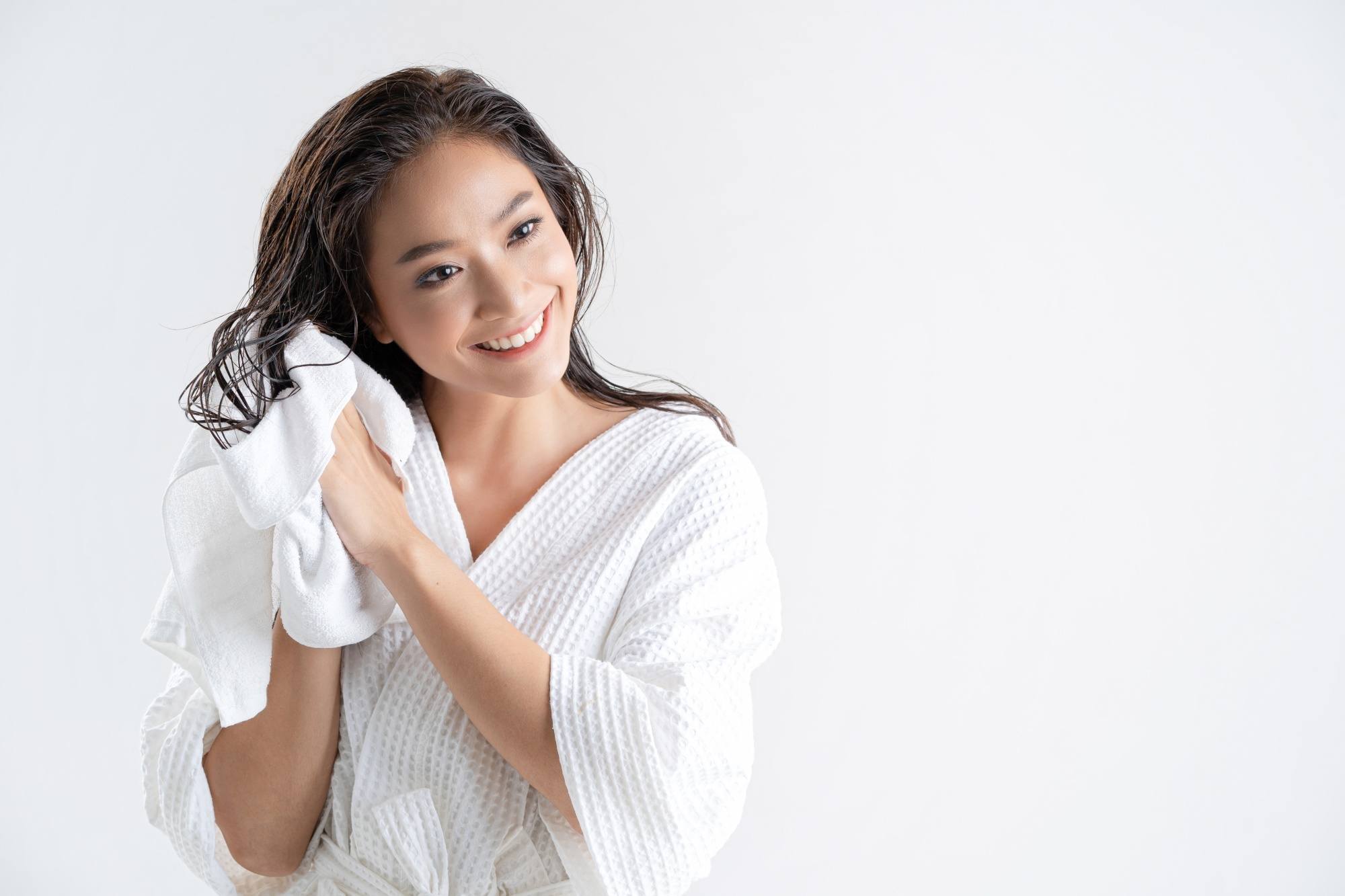 Dirt and product buildup can make your hair look dull and lifeless. So, schedule a deep-cleansing session to get rid of all this gunk. You can even do one at home by rinsing your hair, applying oil to help remove trapped dirt and product residue, steaming your scalp with the help of a warm towel and shower cap, and cleansing with a detoxifying shampoo like TRESemmé Detox & Nourish Shampoo.
It has tea tree oil, which has anti-microbial, anti-fungal, and antimicrobial properties. It also has green tea extract, which has antioxidant properties as well as vitamins and minerals, and Hawaiian ginger root extract, which is known for its soothing and moisturizing properties. This shampoo gently and deeply cleanses your hair and leaves it smooth, nourished, and free from residue.
Getting Shiny Hair Takes Time
While all these remedies are bound to make a difference in your hair, achieving shiny hair won't happen overnight. It will take time for your hair's condition to improve, so don't panic if you don't get smooth and shiny hair right away. Just commit to following these tips and doing them consistently, and soon enough, you'll be flaunting beautiful, shiny, and healthy-looking hair.
Prev Article
Next Article
Article
Hair Care Travel Essentials You Must Not Forget to Pack
Going to the beach? Exploring a new city? Don't forget to bring these hair care travel essentials.
See article