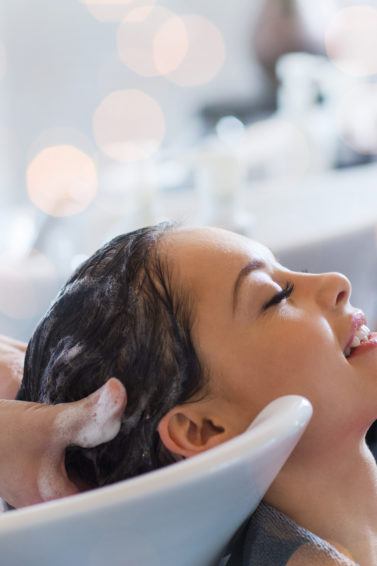 If you love salon hair treatments, this list is for you!
You've taken so many trips to the salon for touch-ups that you're basically BFFs with your stylist!
Hair treatments are not a walk in the park. They take time, money, and effort — you have to schedule almost a whole day in the salon and plan your whole day around it. And this is all done in the quest to make hair look its best.
But are they worth it? It can be, especially for those looking to achieve that wash-and-wear hair. Some salon-treatments tames frizz enough to get us out the door quicker in the morning or chemically treats hair to straighten waves and curls.
So if you're a salon regular at getting hair treatments, here are seven things you can probably relate to.
1. It's time-consuming.
Forget about making plans. Half your day is gone as soon as you step in the salon.
2. You can't wash your hair until after two to three days.
It wouldn't be so bad if only your hair didn't smell like a chemical plant.
3. Your hair has to be straight ALL. THE. TIME.
Other people think that you're just being maarte, but little do they know that putting your hair up in a ponytail or even just tucking a section of it behind your ear can cause bends to develop on your hair.
4. Most of your salary goes to "maintenance."
If only the buck literally stopped with your first hair treatment. The truth is, about a quarter of your salary goes to products you need for post-treatment care.
5. You speak "Japanese" and "Brazilian."
You're an expert on Japanese hair straightening and Brazilian blowouts.
6. One word: Touchups
After six months or once your natural hair starts growing, you'll inevitably have to return to the salon for a second or third treatment.
7. Your hair gets more damaged in the long run.
You can't argue with results, but ultimately, these salon treatments will take a toll on your hair—and you know it.
How to care for salon treated hair
While we all love the sleek, smooth feeling of salon-treated hair, getting regular hair treatments at the salon (especially chemical treatments) can be costly in more ways than one. So if you want to have smooth and frizz-free locks and repair signs of damage from salon treatments, go for a hair care routine that help protect salon-treated hair from continuous damage on a daily basis, such as TRESemmé Platinum Strength Shampoo and TRESemmé Platinum Strength Conditioner.
To further keep hair nourished and protected, you may even add deep conditioning treatments to your routine such as daily treatment conditioners or hair masks. At the end of the day, it's all about retaining the moisture and smoothness in your hair to keep your salon treated hair looking and feeling amazing.
Prev Article
Next Article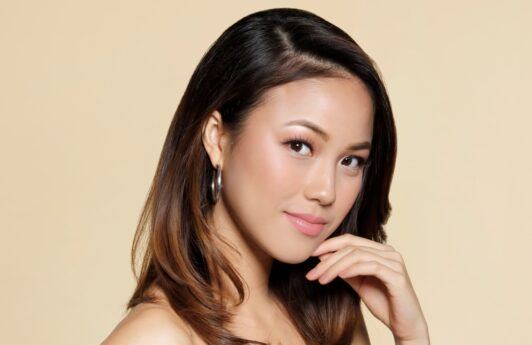 Article
Cellophane Hair Treatment: Everything You Need to Know
You've surely heard about it, but what is cellophane hair treatment really all about? More importantly, is it good for your hair?
See article