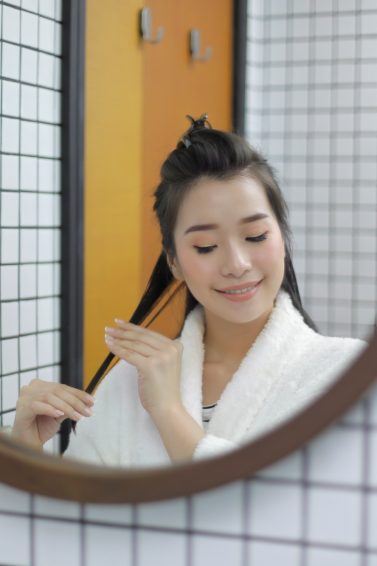 These Oils for Hair Will Help You Give Your Tresses Some TLC
Which natural oils are good for your hair? Read on to find out.
Using oils for your hair isn't new. It can be traced to a 5,000-year-old Indian science called Ayurveda, a form of alternative medicine that involves a holistic approach to health and wellness. Using natural remedies like oils is one aspect of Ayurveda, harnessing the nutrients of these oils to achieve different hair goals. 
While various studies are still being done to prove the benefits of using oils for hair, it has been a traditional practice to massage the scalp and hair with oil to make hair shiny, strong, and less prone to graying, among others. Even the shampoos, conditioners, and hair products we see in stores often have natural oils among their ingredients, making them part of your everyday hair care routine.
We take a closer look at commonly used oils and their potential effects on your hair. Read on to learn more.

Must-Try Natural Oils for Hair
1. Argan Oil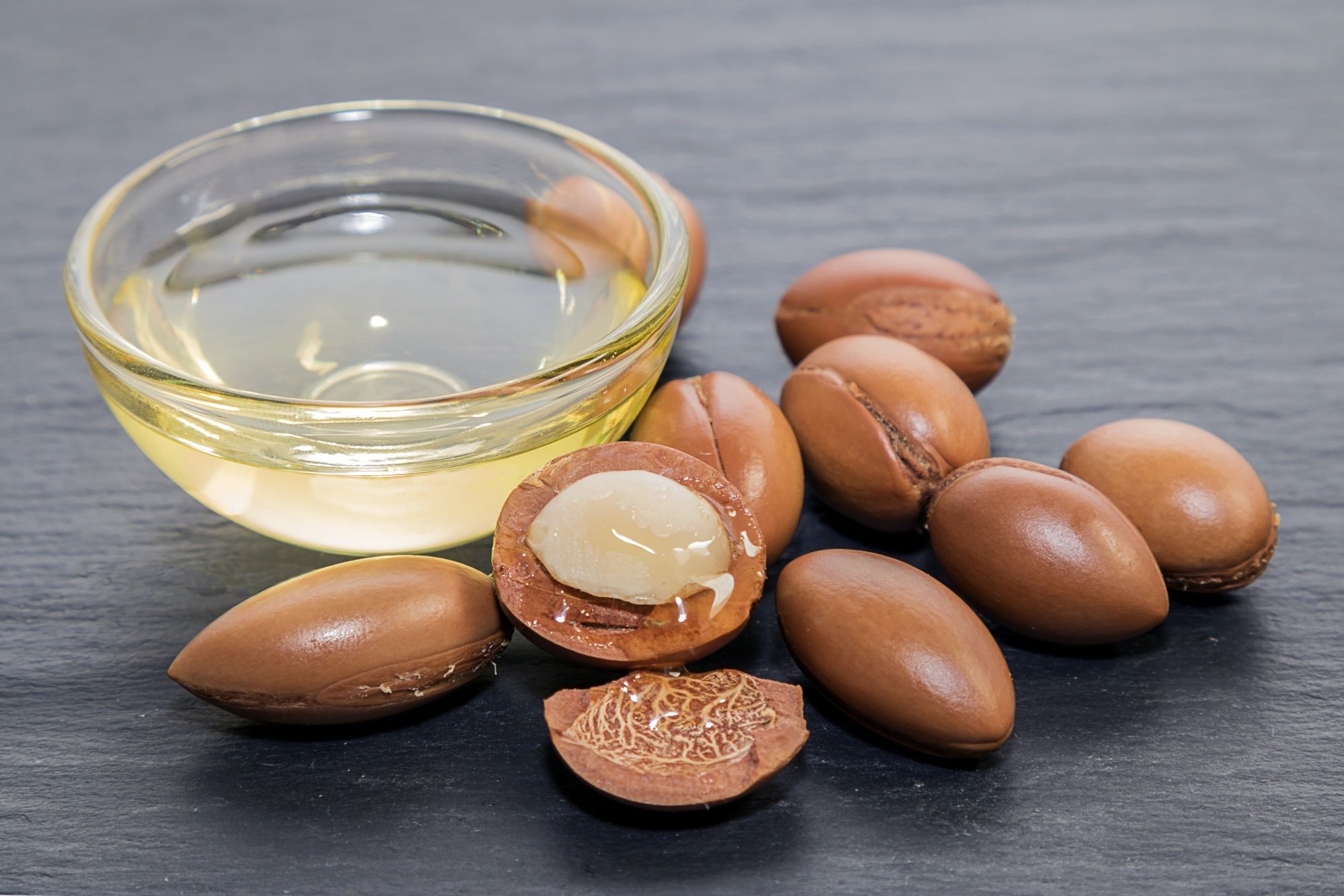 Argan oil comes from the kernels of Argania spinosa, a plant that grows only in Morocco. Dubbed as "liquid gold," argan oil has a lot of potential benefits for skin and hair. It is rich in fatty acids that help retain moisture in your hair, leaving your tresses smooth, soft, and manageable. Because of this, argan oil is a popular ingredient in anti-frizz shampoos and conditioners.
If you're looking for a shampoo with argan oil, try Love Beauty and Planet Argan Oil & Lavender Smooth and Serene Shampoo. It calms frizz while gently cleansing your hair. It also has the fragrance of ethically sourced lavender. And the best part? This shampoo has no silicones, parabens, or dyes, and it's not tested on animals. It even comes in a bottle that's made from 100% recycled materials, so you can give your hair some TLC while showing your love to the planet at the same time. 
For best results, use Love Beauty and Planet Argan Oil & Lavender Smooth and Serene Shampoo with Love Beauty and Planet Argan Oil & Lavender Smooth and Serene Conditioner.
2. Coconut Oil
Coconut oil is one of the most popular oils used for hair. In fact, it is one of the most popular oils for hair oiling and can be used as a great carrier oil for when you need to dilute your essentials. It contains fatty acids that help make your hair moisturized, smooth, and shiny. It also acts as a lubricant, which means, it makes your strands slide off each other and helps in detangling. Coconut oil also can also penetrate the hair shaft and helps in preventing protein loss.
Coconut oil is great for treating dry hair. To do this, put pure coconut oil in a glass bottle. Then, place the bottle in a bowl of hot water to make the oil warm. Let it soak for 20 to 30 minutes. Then, put a drop of oil on your palm, rub your palms together, and apply the oil to your hair one section at a time. Don't forget to massage the oil on your scalp, too. Put on a shower cap, leave the oil on your hair for an hour or two, then rinse and shampoo your hair as usual. 
3. Marula Oil
If you're looking for a lightweight and nourishing oil, try marula oil. It is known for its hydrating and moisturizing properties, and it doesn't leave your hair greasy. Like argan oil, you can find it in products that fight frizz like hair serums and conditioners.
Want to make this oil part of your everyday styling and hair care regimen? We recommend using TRESemmé Keratin Smooth Anti-Frizz Shine Serum. It has keratin and marula oil, and they work together to give your hair five benefits such as calming frizz, detangling knots, making your hair soft, taming flyaways, and adding shine. This serum leaves your hair silky and smooth without weighing it down.
If you want marula oil in a conditioner, try Cream Silk Ultimate Reborn Standout Straight Tri-Oleo Conditioner. It has Tri-Oleo Complex, which consists of a blend of argan oil, rosehip oil, and marula oil, that helps in strengthening, smoothening, and moisturizing your hair. It also has Frizz Defense Complex that helps in reducing frizz, leaving your hair smoother and straighter.
4. Almond Oil
This oil for hair is known to protect your strands against damage from ultraviolet radiation. It can also help in making your hair soft and moisturized. Almond oil can also fill the gaps between the cells of your hair cuticles, improving your hair's elasticity. This means that your hair is less likely to break even after it gets stretched, like how it gets pulled whenever you style your hair.
Almond oil can be a part of a DIY hair treatment, but you can also get its benefits in a conditioner like Cream Silk Rich Organic Powerfusion Rich Lustre Ultra Conditioner. Aside from almond oil, this conditioner also has shea butter. and both of these ingredients work well in moisturizing dry, brittle, and frizzy hair. It also has sunflower seed oil which helps in making your hair smooth and shiny, and bamboo and aloe extract which help strengthen your hair. 
5. Tea Tree Oil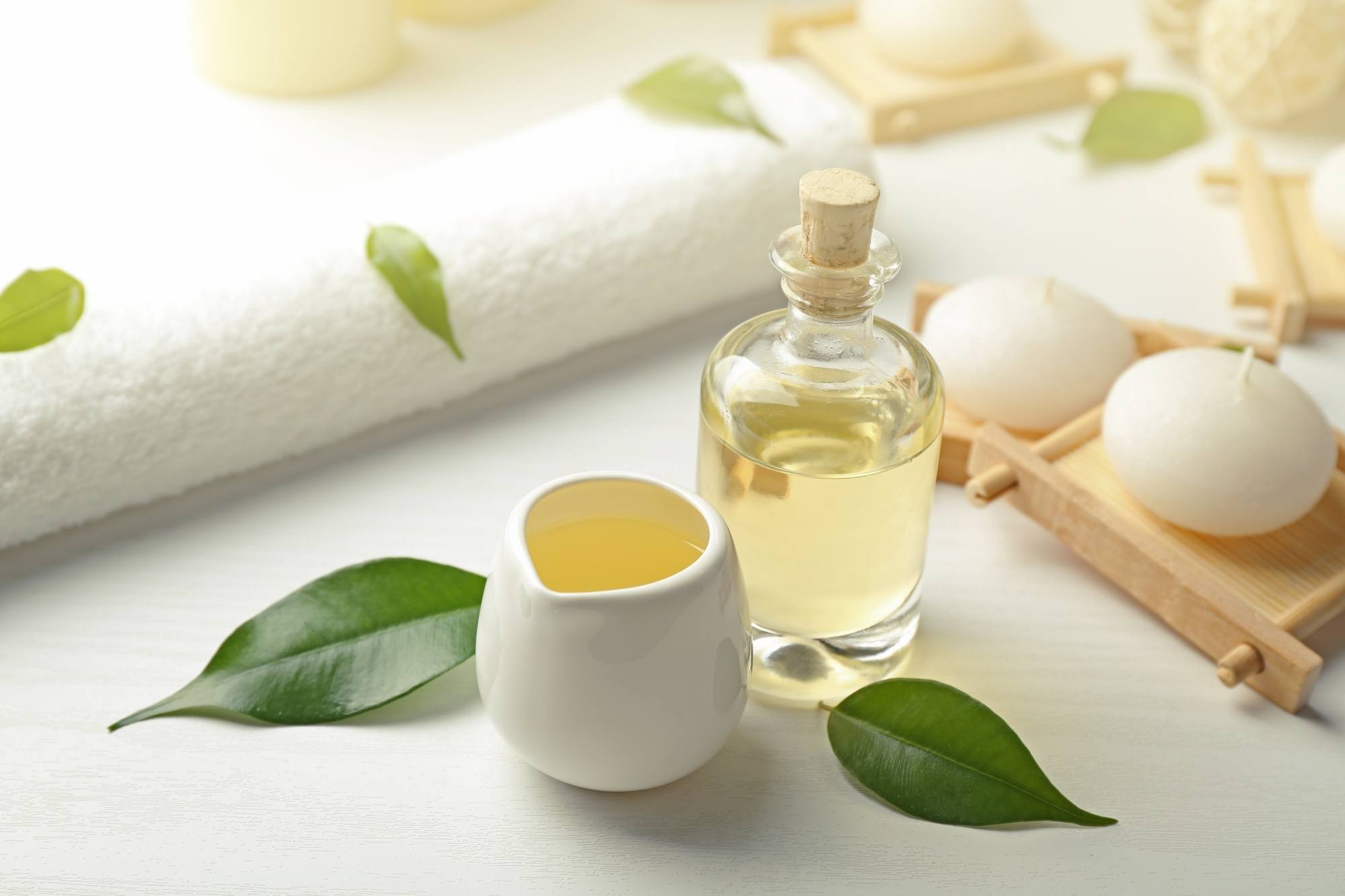 Looking for an oil that has clarifying benefits? Look no further than tea tree oil. Its antimicrobial properties make it an excellent cleansing agent that helps get rid of product buildups and fight bacteria. A clean and detoxified scalp, in turn, paves way for healthy hair growth.
Using a shampoo with tea tree oil like Love Beauty and Planet Tea Tree Oil & Vetiver Radical Refresher Shampoo can help you do a scalp detox at home. Schedule this deep cleansing session every four to six weeks to get rid of trapped dirt and grime from your scalp and hair. 
Now that you know the benefits of these commonly used oils for hair, you can look for shampoos and conditioners with these as key ingredients and make them part of your daily hair care routine.
Prev Article
Next Article