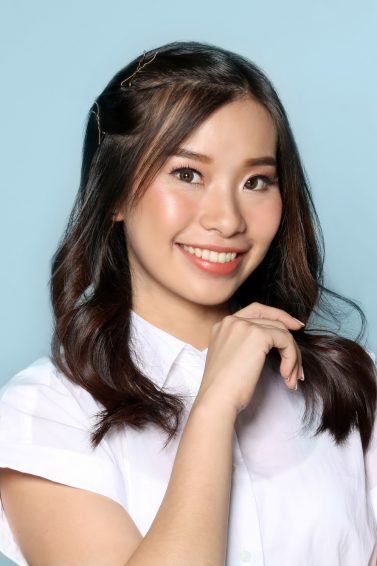 How to Treat and Prevent Dry and Damaged Hair
Damaged hair is a bummer. It is hard to disguise, even if you create impressive braids or buns. And when you leave your hair down, it is frustrating to see dry, damaged, and frizzy strands. Sure, there are several salon treatments that can help treat damaged hair, but more often than not, they are costly. And if you're a busy gal, you wouldn't have the time to schedule even a couple of hours to sit on a salon chair for hair treatments.
But don't worry! We have the solution for you. Here are easy ways to treat dry, frizzy, and damaged hair at home and tips on how to maintain healthier hair. Check them out.
Treating Dry and Damaged Hair
1. Give your damaged strands a hair mask treatment.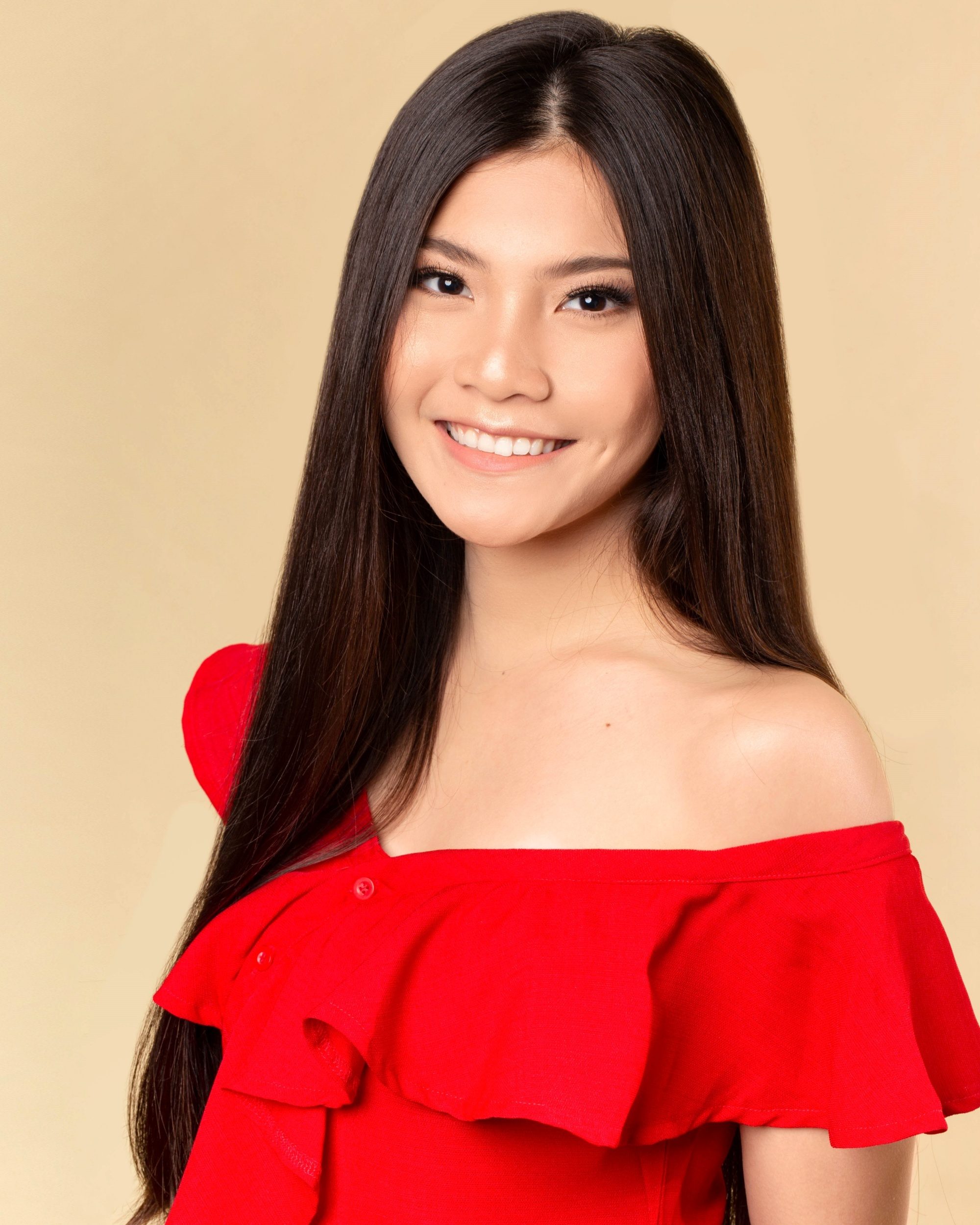 Hair masks are like potent conditioners that work to revive hair from its dry and damaged state. They leave your hair soft, more manageable, and moisturized. Giving your hair a weekly hair mask treatment can help nurse it back to health.
Editor's tip: Frequent styling and numerous chemical treatments can damage your hair. Revive it by using Cream Silk Triple Keratin Rescue Ultimate Repair & Shine Ultra Treatment Crème. It deeply penetrates and treats each strand to transform damaged hair. It also tames frizz, revives damage, and restores moisture to extremely dry hair—three benefits of keratin all in one mask. Amazing! 
2. Try keratin treatment wraps.
No need to go to the salon to get a keratin hair treatment. You can do it easily right at your own home with keratin treatment wraps. And the best part? You don't need to prepare plastic cling wraps for this procedure. The wrap is ready to use and is already infused with keratin, so you can put it on your hair with less trouble.
Editor's tip: At-home keratin treatments have gotten easier with Cream Silk Triple Keratin Rescue Ultimate Repair & Shine Ultra Treatment Wrap. Just take the wrap out of the packet, wear it on your hair for 20 minutes, rinse, and voila! Say hello to more beautiful hair. 
3. Switch to hair products made for damaged hair.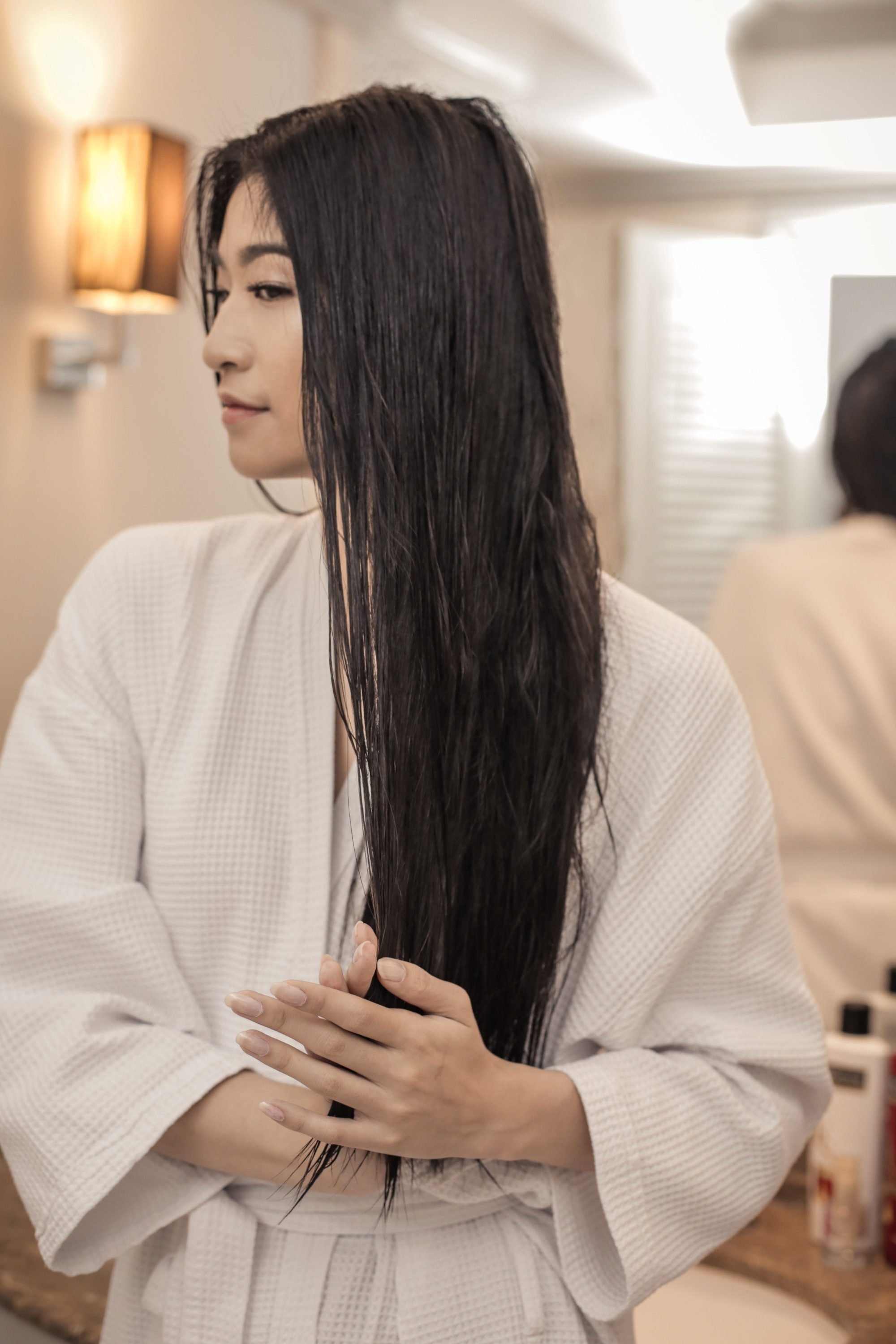 Treating damaged hair isn't just all about using hair masks. You have to redesign your hair care routine, too, and this includes using shampoo and conditioner designed for damaged hair. This way, your strands get repaired with each wash and before you know it, your hair is back to its healthy state.
Editor's tip: If you have damaged hair, switch to Cream Silk Triple Keratin Rescue Ultimate Repair & Shine Ultra Conditioner. Because it is enriched with the wonders of keratin, using this conditioner regularly can help give you healthy and shiny hair while repairing damage from the inside. 
Healthy Hair Habits to Prevent Hair Damage
Now that you know how to treat your damaged strands, it's time to ditch bad hair habits and replace them with practices that can help you maintain healthy hair. Here are easy tips for you.
1. Pace your salon treatments.
Getting one chemical treatment after another may stress and damage your strands. The same is true for coloring and bleaching your hair. It is also not advisable to get two chemical treatments at a time, like coloring and rebonding. Wait at least a couple of months to have your rebonded hair colored to avoid extensive damage.
2. Always dry your hair before styling it.
Hair is at its weakest when it's wet. When you tie or braid your hair right after washing it, you risk hair breakage. To avoid getting damaged hair, it is best to squeeze out excess water from your hair using a smooth fabric (like an old t-shirt) and then dry your hair either naturally or through the use of a blow-dryer before creating any hairstyle.
3. Use a heat protectant before ironing or curling your hair.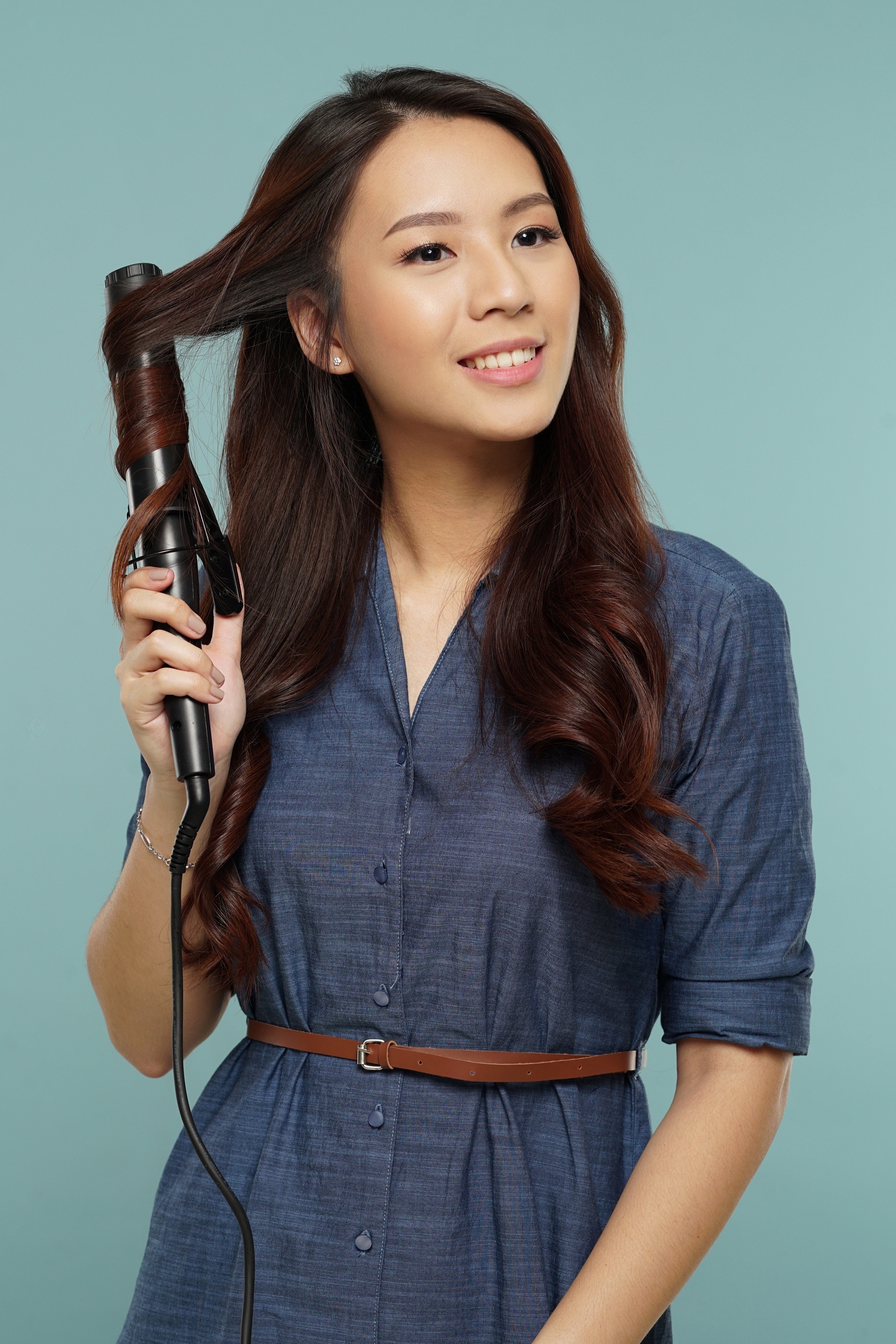 If you haven't gotten into the habit of spraying heat protectant on your strands before heat-styling, you better start doing this now. A heat protectant spray acts as a barrier between your strands and your heated styling tools. It helps prevent heat damage, so if you frequently use a flat iron or curling iron, have a heat protectant spray ready as well.
4. Keep frizz at bay.
Even if you've already repaired damaged hair, chances are, it will get frizzy from time to time because of humidity. Anti-frizz products like hair serums and keratin conditioners can help you fight frizz, so include these in your beauty arsenal.
Editor's tip: Say goodbye to frizzy hair by using Cream Silk Triple Keratin Rescue Ultimate Straight Treatment Crème. This potent hair treatment has keratin relaxers to tame frizz, keratin serum to revive damage, and keratin essence to restore shine to dull hair. It's a must-have for maintaining sleek and straight hair. 
5. Leave your hair down once in a while.
It's fun to create different updos and braids, but give your hair a break from all the styling so they won't get damaged. After all, when you have sleek, frizz-free, and well-maintained hair, don't you want to show it off? Go for a simple down 'do or simply jazz up your hair with a hair clip to de-stress your tresses.
Editor's tip: For your everyday hair care routine, use Cream Silk Triple Keratin Rescue Ultimate Straight Ultra Conditioner to maintain sleek, straight, and frizz-free hair. 
Dry, frizzy, and damaged hair will just be a thing of the past with the new Cream Silk Triple Keratin Rescue Ultra Treatment Crème and Cream Silk Triple Keratin Rescue Ultra Treatment Wrap. Now, you don't need to bend over backwards just to fit a salon treatment into your busy schedule. Sleek, straight, and ultimately beautiful hair is now achievable, thanks to these new hair treatments.
Prev Article
Next Article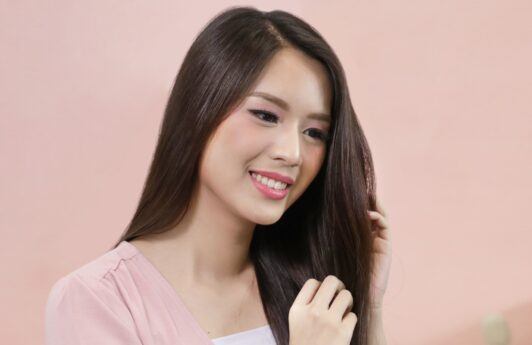 Article
How to Apply Hair Mask Properly
Get a nourishing and moisturizing hair mask treatment at home! Here's how.
See article