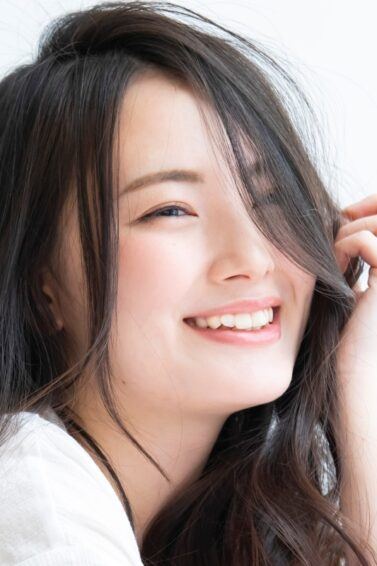 How to Choose the Right Dandruff Shampoo for You
Learn how you can choose the right dandruff shampoo for you.
It is not uncommon to find yourself scratching your scalp sometimes. But when you do this frequently and you see white flakes sitting on your hair and scalp, you may be suffering from dandruff. No need to worry—having flakes on your scalp is definitely not hygiene-related. There might be several factors that are causing it: like the weather, your diet, and your hair type. Dandruff affects almost everybody, and the right anti-dandruff treatment or product can help solve it. Read on as we learn the common causes of these flakes and list the best dandruff shampoo for women. 
What Causes Dandruff in Women's Hair?
Contrary to popular belief, dandruff is NOT caused by skipping a hair wash. If you see dandruff on your scalp and hair, it is because of several possible causes. What causes dandruff in women's hair? There are different causes and we list down the most common ones. 
One leading cause of dandruff is the presence of the fungus Malassezia on your scalp. "Malassezia uses sebum and other lipids in the scalp as nutrients and then converts these into waste materials that can penetrate the scalp and cause an inflammatory response," explains Peter Bailey, Unilever's research and development manager. To help fight this fungus, anti-dandruff shampoos have anti-fungal agents in them like salicylic acid.
Frequent washing of hair with hot water is another reason. Hot showers may be great when the weather is cold, but it's not great for your hair. The heat washes off your hair's natural oils, and this can lead to a dry and flaky scalp.
Are you fond of using hair wax, sprays, mousses, and gels? These are also the culprits behind the flakes on your scalp! Make sure you wash them off at the end of the day because product residue on your scalp can clog your pores, leading to scalp irritation.
Those who want to have a flake-free scalp should think twice before leaving their hair squeaky clean, too. While we all want to keep our scalp and hair clean, washing your hair too much can strip off its natural oils and natural protective layer. On some days, you may skip the shampoo and just use conditioner to keep your locks moisturized.
Choosing the Right Anti-Dandruff Shampoo and Dandruff Treatment
With numerous options in the supermarket aisle and online, it's easy to get lost when picking the right hair product for you. We always encounter the 'How do I choose a dandruff shampoo?' dilemma. You may even find yourself typing "anti-dandruff shampoo PH" or "best anti-dandruff shampoo PH" on search engines from time to time.
To help you, here are tips from our experts to help you choose the right dandruff shampoo for you, along with a round-up of our best dandruff shampoo recommendations for women: 
1. Look for the right ingredients.
"The key ingredients that anti-dandruff shampoos contain is either an anti-fungal agent or a keratolytic agent," says Peter. "By treating the scalp with an anti-fungal such as Zinc Pyrithione or Octopirox or Climbazole the level of Malassezia on the scalp can be reduced or removed which enables the scalp to recover."
Aside from these anti-fungal agents, Peter adds that a keratolytic agent like salicylic acid also helps because it breaks down clumps of dry skin. "In other words, while antifungals treat the underlying cause of dandruff, keratolytics address the symptoms. Often the two types of agents can be combined into a dual-action type formulation."
So when buying an anti-dandruff treatment shampoo, make sure these ingredients are present before putting the bottle into your cart.
There are so many dandruff shampoos on the market but we love CLEAR Complete Soft Care Anti Dandruff Shampoo because of its fresh sakura fragrance. It is also formulated with Triple Anti-Dandruff Technology which removes, resists, and prevents dandruff. It also has amino acids that help keep your hair nourished.
2. Choose a dandruff shampoo that thoroughly cleanses.
One of the best characteristics of this type of shampoo is its ability to cleanse thoroughly. Make sure that it lathers well as this helps strip off your hair's dirt and particles. It is equally important that the shampoo rinses well and does not stick to your hair even after rinsing it.
Living in a tropical country where it's hot all year round, most women struggle with a greasy scalp. Wash your hair with CLEAR Ice Cool Menthol Anti-Dandruff Shampoo for thorough cleansing minus the flakes! It soothes the scalp and leaves a refreshing, minty sensation that's perfect, especially in this heat.  
3. Get a shampoo that suits your hair type.
There are a lot of choices for this on the market today. If your hair is oily, then, go for the dandruff shampoo that's best for oily scalp. On the other hand, if your hair is dry, go for a shampoo that leaves your scalp hydrated while busting those flakes. We recommend Dove Dermacare Scalp Soothing Moisture Shampoo, an anti-dandruff shampoo for women that's mild and safe for everyday use. It has Octopirox which works deep in the scalp to keep flakes away, sunflower oil which locks in moisture in your hair fibers and restores scalp health, and glycerin which is known for its moisturizing properties. It leaves your hair nourished,  with up to three times scalp hydration and a twice stronger scalp that resists dandruff.
For best dandruff treatment results, pair it with the Dove Dermacare Scalp Soothing Moisture Conditioner, for a stronger and more hydrated scalp and more nourished hair. 
4. Understand your scalp before you decide on a shampoo.
Before you start swimming in a sea of anti-dandruff shampoos, get to know your own scalp first. Is it dry or oily? Do you also deal with hair fall alongside dandruff? Being aware of your scalp condition and individual requirements will guide your product selection. For example, if you have an oily scalp, a shampoo with selenium sulfide could work wonders for you, and you might want a product with added piroctone olamine if hair fall is also a concern.
If you're looking to tackle dandruff and hair fall at the same time, we highly recommend giving Dove Dermacare Scalp Anti-Dandruff Hairfall Recovery Shampoo a try. Infused with Scalp Care Actives, this shampoo offers up to 3x scalp hydration while strengthening your scalp.
The Takeaway
Although dandruff can be annoying, it's easy to combat scalp dryness and flakes with a dandruff shampoo. Beautiful hair starts from having a healthy and clean scalp, so make sure to bust dandruff once it starts showing. The right dandruff treatment shampoo can help you with this. 
Prev Article
Next Article
Gallery
12 Cute and easy updos you can wear everyday
Look fab everyday with these pretty and easy updos!
See article