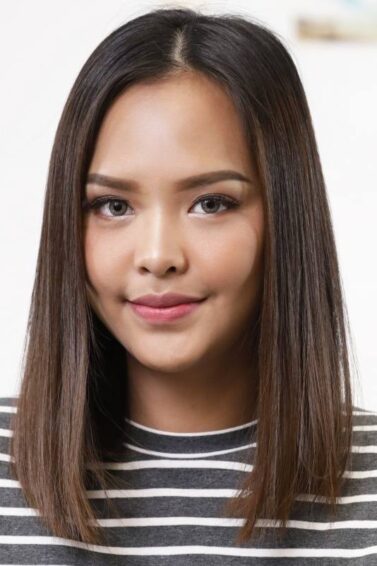 How to Straighten Your Hair Naturally: 8 Easy Tips for Pinays
Learn how to straighten your hair without rebonding and chemical salon treatments by checking out these hair hacks.
Natural curls and waves are great, and there are a bunch of reasons to love your natural hair, no matter its type. But there are days when you just want a break from these and rock straight hair. After all, great as they are, curly and wavy hair types are prone to getting frizzy because of the humidity in our country. There are also days when you're in the mood for sleek and straight hairstyles., Here's where knowing how to straighten your hair naturally comes in handy. Well, look no further, because we've listed natural hair straightener hacks that you can do at home.
Try these tips if you don't want to straighten your hair through rebonding or other salon treatments. Some of these tips involve the use of heat-styling tools, while others are about including hair straightening and smoothening products into your hair care routine. Check them out below.
How to Straighten Your Hair Without Chemical Salon Treatments
1. Use a blow dryer to straighten your hair.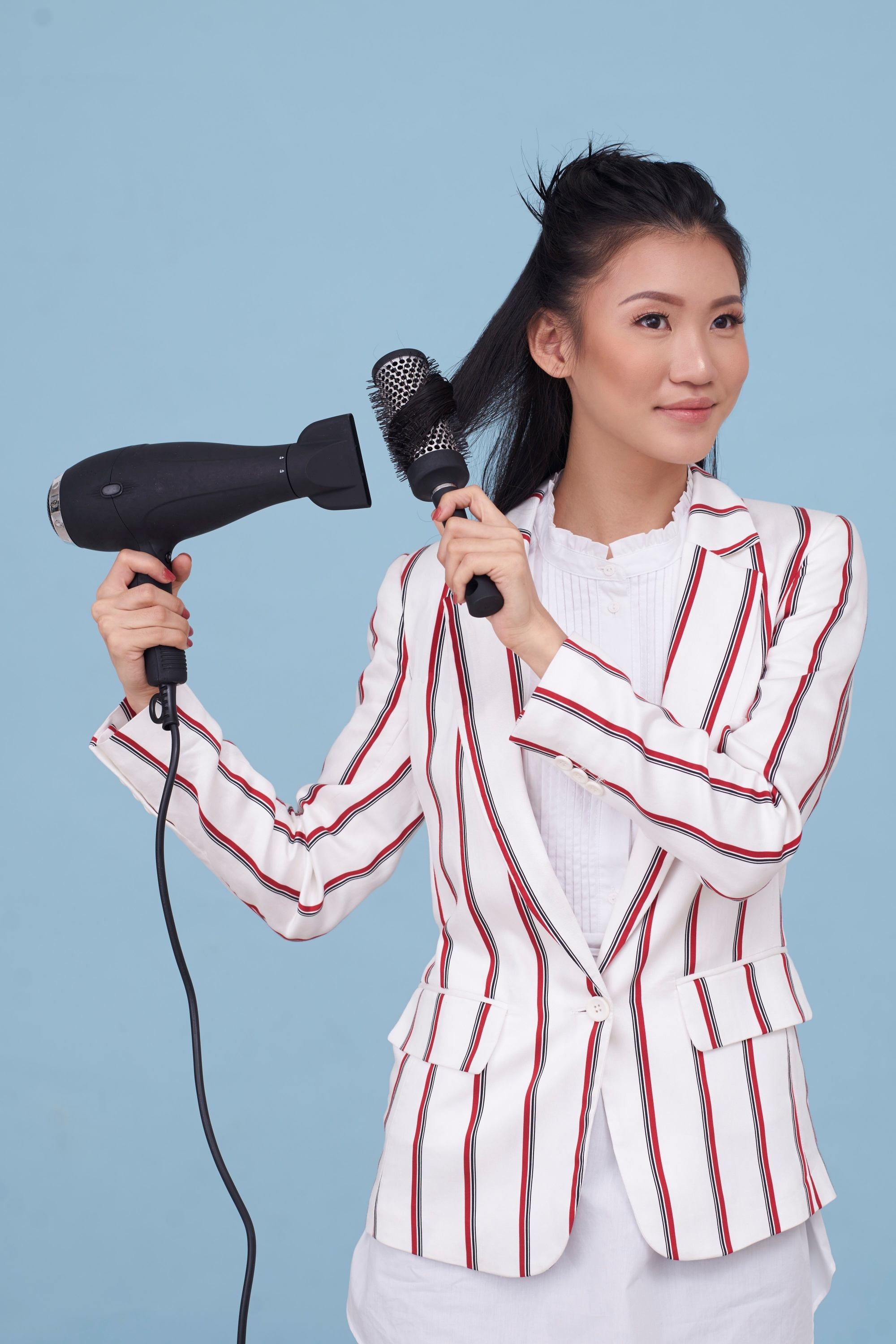 Yes, you read that right. You can straighten your hair using a blow dryer. However, this technique works better on wavy hair, as tighter curls may require more heat and pressing to get straightened.
To straighten your wavy hair, clip the rest of your hair and blow dry a section that's the same width as your blow brush. Hold the nozzle on top of your hair, while you position your blow brush underneath. Then, move the blow dryer and blow brush downward at the same time. Repeat until your wavy hair looks smooth and straight before you work on the other sections of your hair.
Editor's Tip: Keep your newly straightened hair smooth by applying TRESemmé Keratin Smooth Anti-Frizz Shine Serum. It has keratin and marula oil which help in calming frizz, detangling your hair, adding shine, making your hair soft, and taming flyaways. Just dispense a pump onto your palm, rub your palms together, and apply the serum from the mid-lengths of your hair down to the tips. 
2. Straighten your hair using a flat iron.
A flat iron can be your best friend if you're fond of sleek and smooth hairstyles. To use a hair straightener effectively, divide your hair into sections using clips. Then, iron your hair one section at a time. Apply hair serum after straightening all sections of your hair for a smooth and shiny finish.
Make sure you have dried your hair before ironing it. Hair is at its most vulnerable when wet, so you might cause some serious damage to your tresses when you straighten your wet strands.
3. Use a keratin conditioner.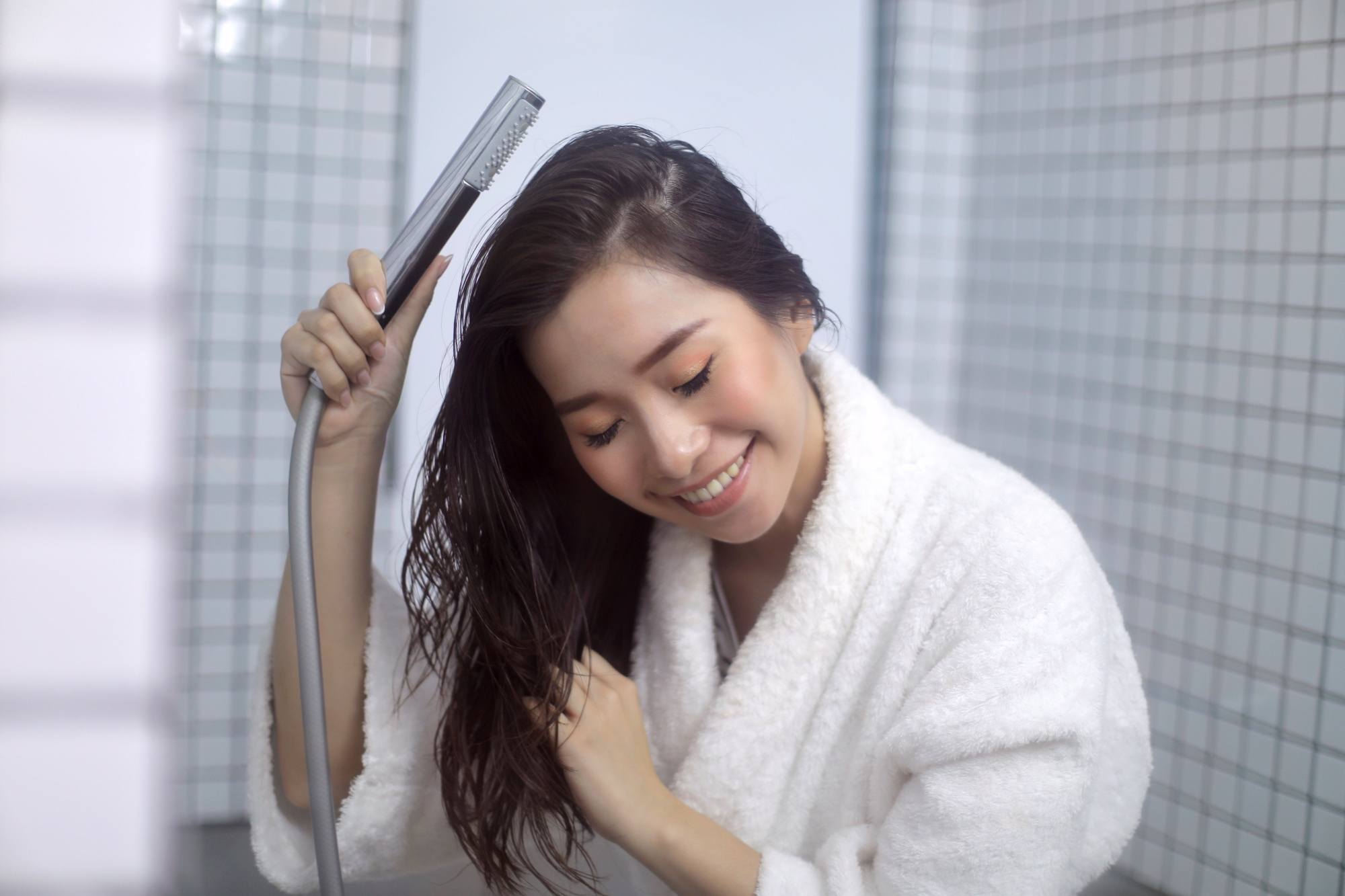 Your hair is primarily made up of keratin. But as you expose it to damaging factors like daily styling, sunlight, and chemicals, it loses some of its keratin, leaving cracks and gaps on your hair cuticles. Keratin conditioners help bring back this lost protein to your hair, helping it become smoother and straighter.
Editor's tip: Try Cream Silk Triple Keratin Rescue Ultimate Straight Ultra Conditioner. It gives your hair the benefits of three keratin products in one! It has keratin relaxers that tame frizz, keratin serum that revives hair from intense damage, and keratin essence that restores shine to dull hair. This conditioner polishes your strands from the roots to the tips, leaving your hair smoother and straighter. 
4. Pat dry with a soft but ultra-absorbent towel.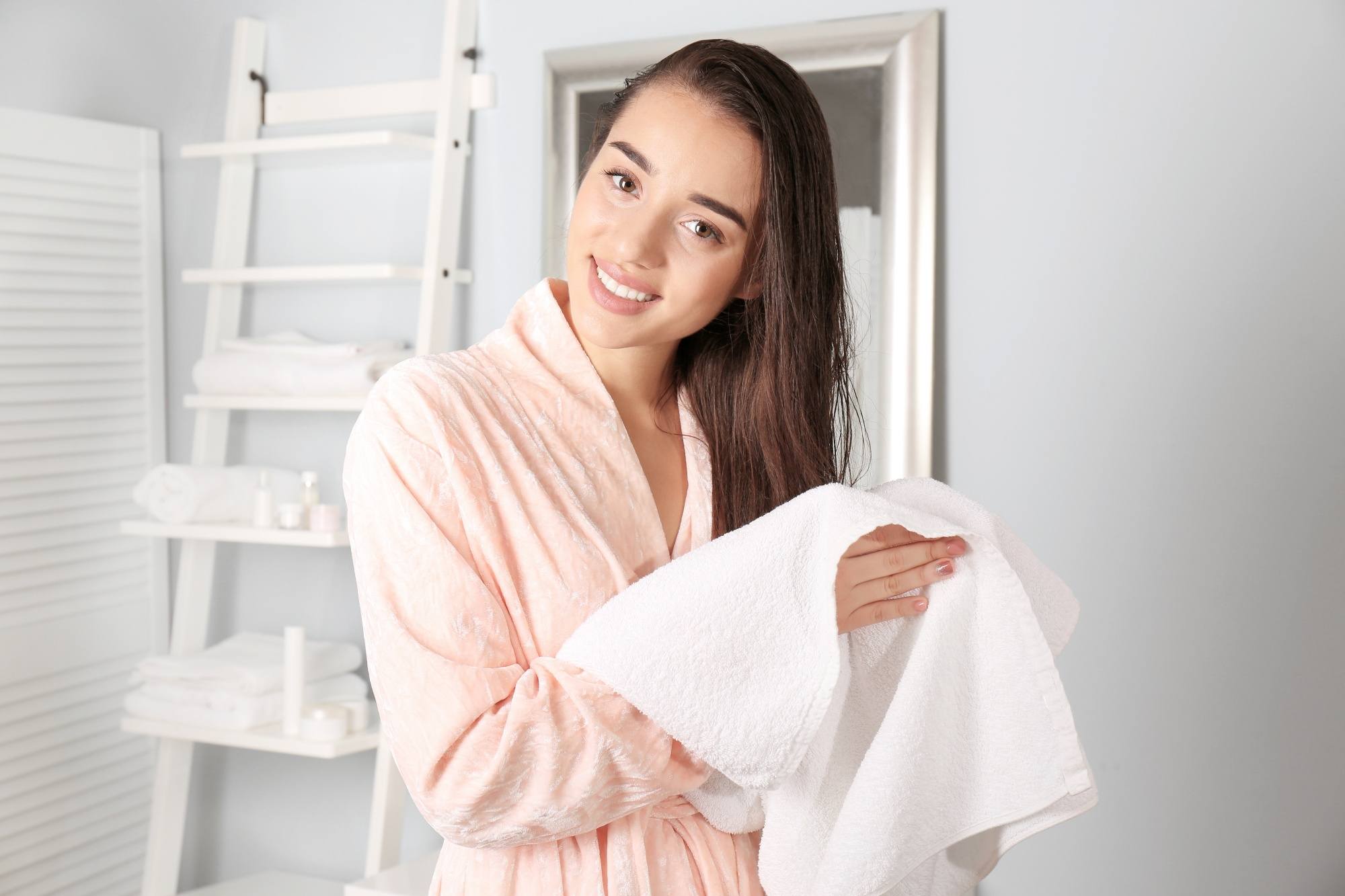 Even the kind of towel you use to dry your hair can affect how your hair ends up looking once it's dry. To prevent damage and frizz, we recommend using a soft, ultra-absorbent towel to gently wick the moisture from your hair. You can also use an old t-shirt—its smooth fabric won't damage your hair.
5. Straighten your hair using hair ties.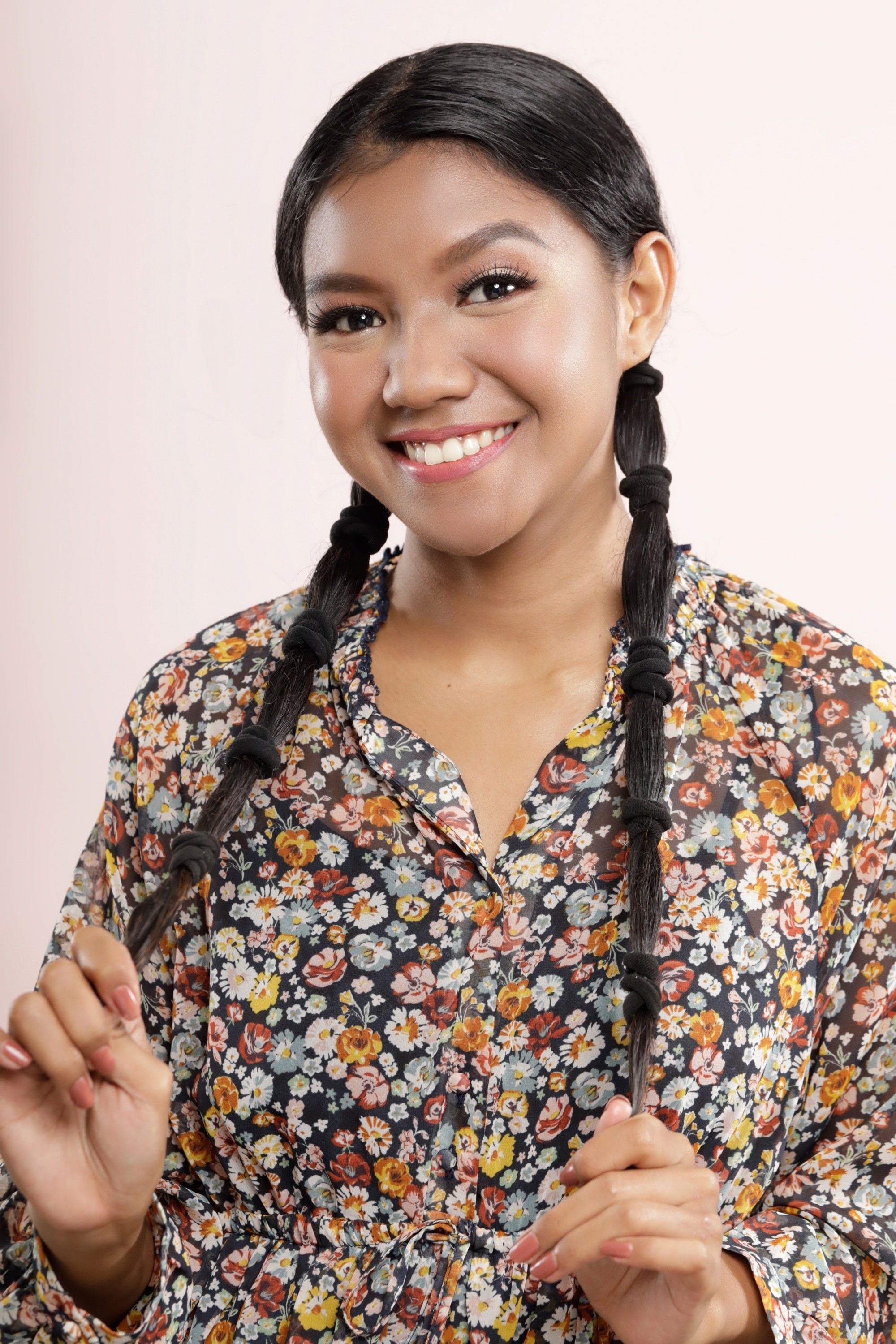 If you want to make your hair straight without using heat, here's a clever hack: After washing your hair, let it dry for a bit until it's half damp, then tie it into low pigtails. Put a series of three hair ties on each pigtail. Leave your hair like this overnight. When you remove your hair ties the following day, say hello to straight hair!
Watch this tutorial video to learn how to straighten your hair without heat.
6. Or use scrunchies.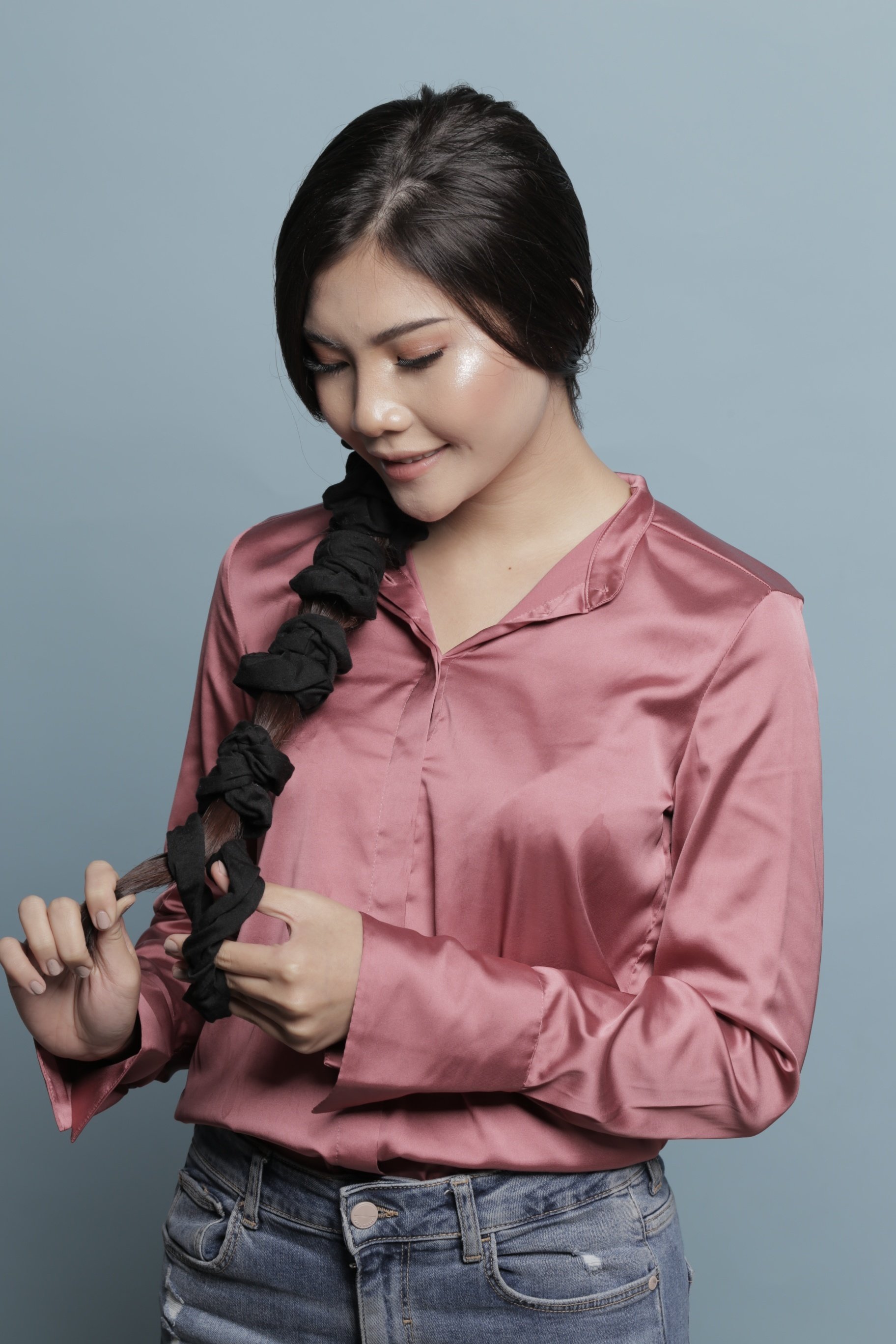 Instead of small hair ties, you can put several scrunchies on your hair to straighten it. Remember, though, to pull the scrunchies gently when you're removing them to prevent hair breakage.
7. Pamper your hair with moisturizing hair masks.
Complement your shampoo and conditioner with a deeply moisturizing hair mask. You can give your hair DIY keratin treatment using a keratin-rich hair mask like TRESemmé Keratin Smooth KERA10 Smoothing Mask. It has KERA10 Protein Complex that can go up to 10 layers deep into your hair to nourish it from the inside. It gives your hair 10 salon benefits, like making your hair smooth, soft, and shiny, keeping frizz under control. providing heat protection, detangling your hair, and taming flyaways.
8. Skip a hair wash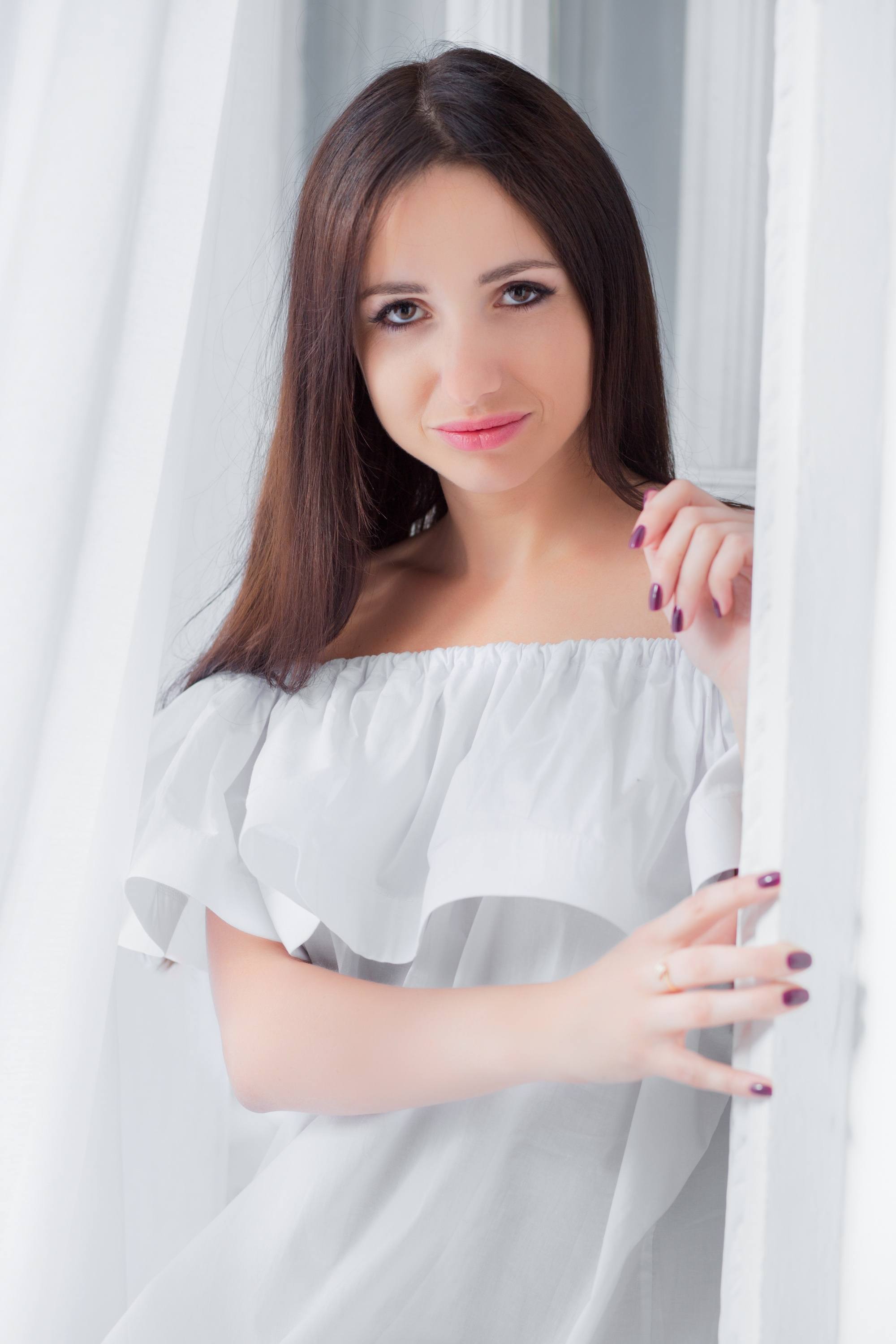 Let your scalp's natural oil—which acts as a natural hair straightener—flow through your strands and control frizz.
A little effort can go a long way, and even simple tricks can give you the hair of your dreams! These natural hair straightener tips can definitely help you get straight hair without having to go to the salon.
Prev Article
Next Article
Tutorial
How to Curl Hair with a Blow Dryer at Home
Yup, you read that right. You can curl your hair using a blow dryer. Here's how.
See article